Welcome!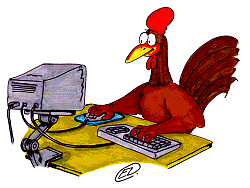 You arrived at the website of Lammert Bies.
This website contains information about two different subjects. First of all, there's an explanation of who I am and what I do. This is probably the most boring part of this site. The other half of my site is filled with information about computers and how to interface them to all kind of equipment. Both software and hardware help is available.
If you have any comments or suggestions, do not hesitate to mail me. My final goal is to fill my available web space with information which is really useful for the entire world (or at least a part of it). I know this is difficult to achieve, especially when this information should contain some sense of humor to keep the reader awake.